Vineland's Automated Mini-Cuke Packer available for sale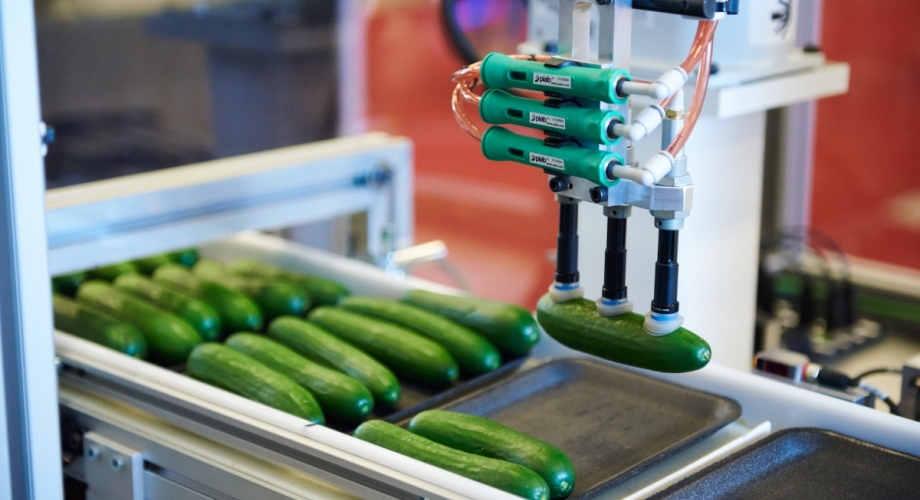 The increasing popularity of mini vegetables makes them attractive to growers although packaging can be labour intensive, impacting margins.
The new automated mini-cuke packer manufactured by CMP Automation (CMP) and designed by CMP in cooperation with Vineland Research and Innovation Centre (Vineland) benefits greenhouse suppliers by significantly reducing the amount of labour required in loading mini cukes on trays.
The unit harnesses modern and cost-effective technology including machine vision and pick-and-place robotics, to place mini-cukes on trays while ensuring consistent speed and quality.
For more information, please contact Rob Shwery (CMP Automation)