Creating value through market-driven product development
Vineland's Consumer, Sensory & Market Insights expertise creates impact by driving the competitiveness, profitability and sustainability of the horticultural sector.
Our definition of the consumer encompasses anyone that utilizes economic goods throughout the value chain. This empowers us to gather intelligence from end-consumers, growers and beyond to support innovation for the sector, through:
Identification of new opportunities to fill market gaps or expand market share
Support of new product and technology development
Business and sector-wide strategy development
Innovation Challenge and Opportunity
Deliver end-to-end multi-disciplinary solutions for fresh, processed or packaged commodities and technologies from concept design and testing to finished product evaluations.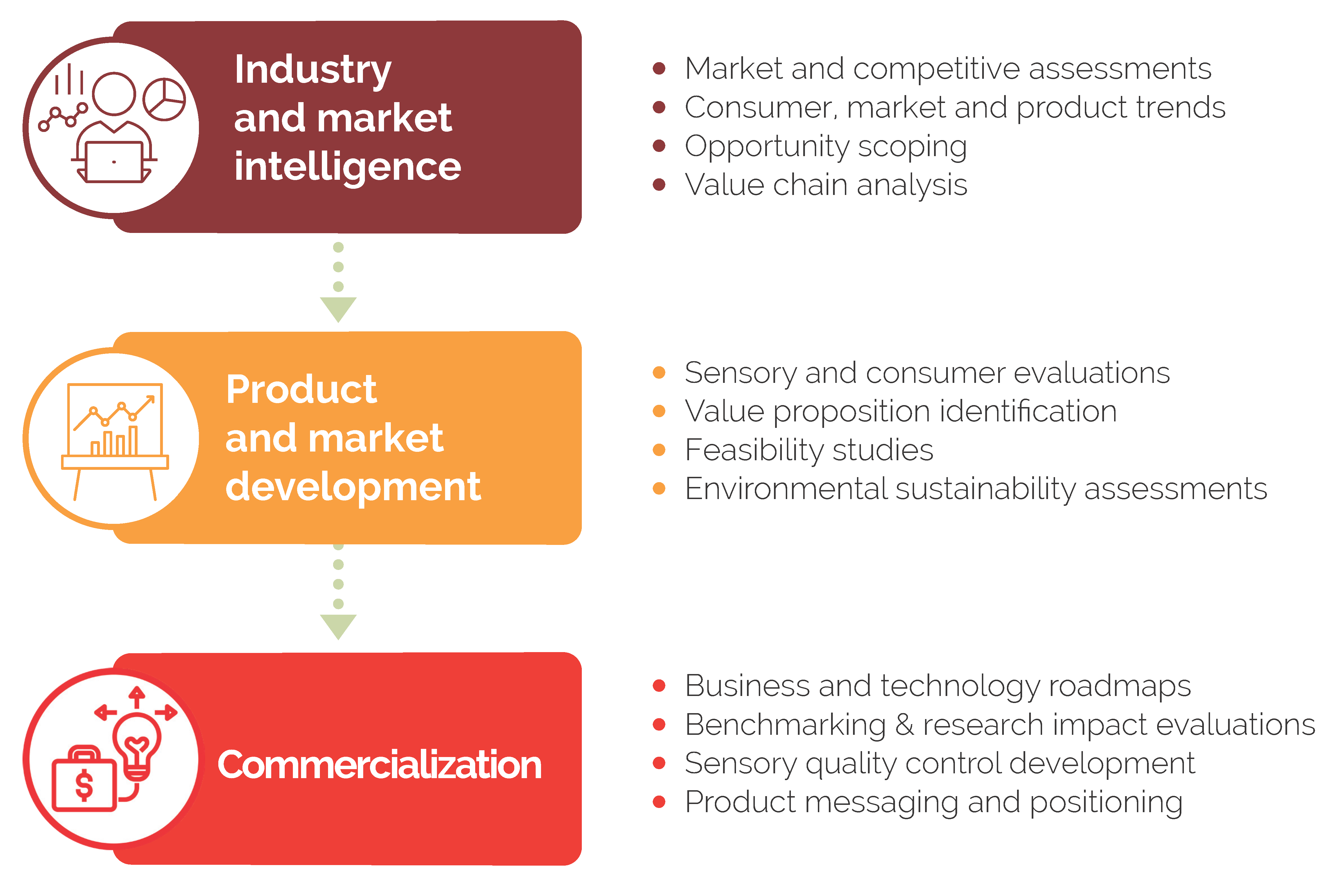 OUR EXPERIENCE
Why work with us?

We offer a customized data-driven approach based on our extensive knowledge of the horticultural sector
We have an understanding and the ability to work with fresh market perishable products, production cycles, product variability, seasonality and market trends
We are an innovation broker with established connections across the horticultural ecosystem
Who have we worked with?

We are experienced in conducting research on behalf of growers, retailers, food and beverage manufacturers, technology companies, academic institutions and industry associations
What product types have we worked with?

Edibles – fresh, frozen or cooked fruits and vegetables, wines, ciders and spirits, consumer packaged goods, cannabis and food ingredients
Non-edibles – ornamental plants, biodigestate, horticultural technologies
Waste valorization – click here for more information
Looking for additional information, research publications and resources? Click here