Integrating biological tools for impact
Vineland's Biological Crop Protection program enables and accelerates the introduction and use of biological and biochemical plant protection strategies to reduce the negative impacts of pests, diseases and weeds in horticultural crops.
The program works directly with growers, suppliers and service companies to ensure uptake and impact.
Innovation Challenge and Opportunity
New products and integrated pest management (IPM) solutions improve production efficiency while promoting crop quality, environmental performance and safe working conditions. 
The full range of research and innovation needs in the bioprotectant space is mapped out and shaded to illustrate where Vineland can provide support and maximum impact (dark green: leading expertise; medium green: intermediate expertise; white: outside of expertise).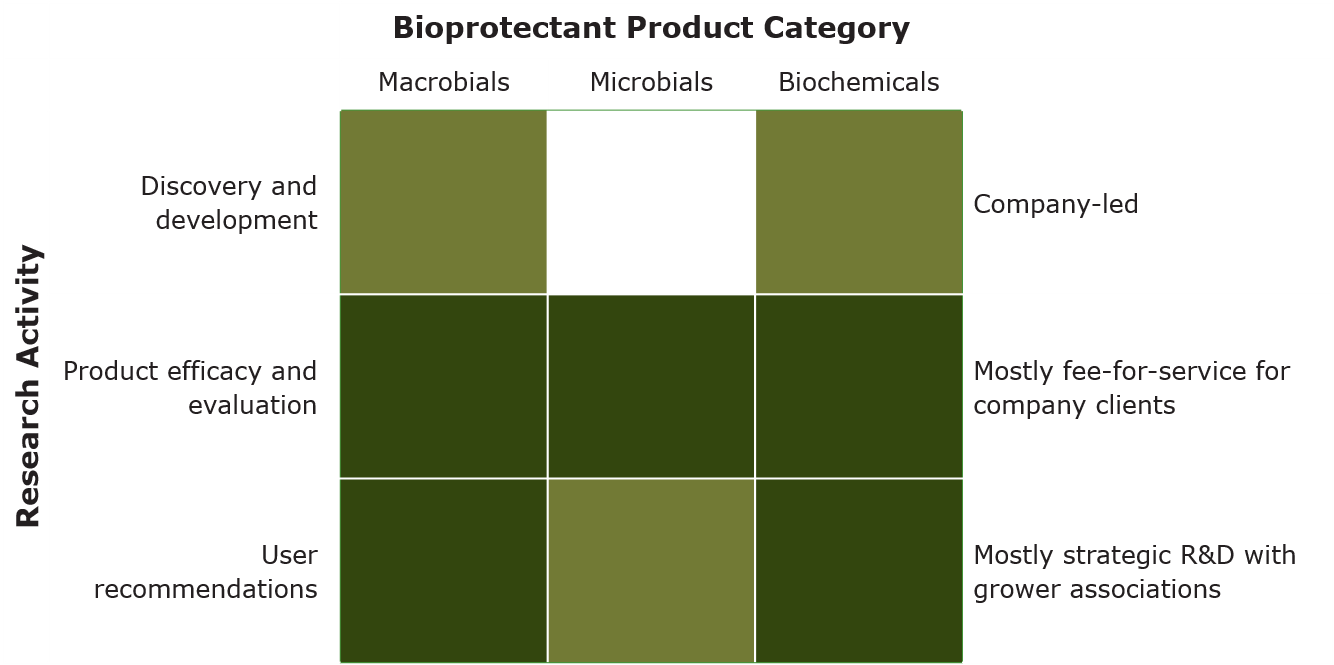 Vineland is also part of a biocontrol research consortium including Flowers Canada Growers (FCG), the Ontario Ministry of Agriculture, Food and Rural Affairs (OMAFRA) and Agriculture and Agri-Food Canada's (AAFC) Pest Management Centre (PMC) to promote applied knowledge for greenhouse pest control at greenhouseipm.org.
Looking for additional information, research publications and resources? Click here