A hub for horticultural innovation
The campus, located on Lake Ontario in Niagara, was created through a gift by Moses F. Rittenhouse in 1906. This endowment contributed to the emergence of a competitive tender fruit industry, and more recently, wine and greenhouse industries in one of Canada's unique geographic regions.
Vineland's 218-acre campus showcases 35 buildings including research laboratories, farms and greenhouses and is maintained by the Agricultural Research Institute of Ontario (ARIO).
In 2006, a panel was established by Ontario's Minister of Agriculture, Food and Rural Affairs to develop a vision that would lead to the transformation of Vineland into a world-class research and innovation centre.
For a printable PDF map of our campus, please click here.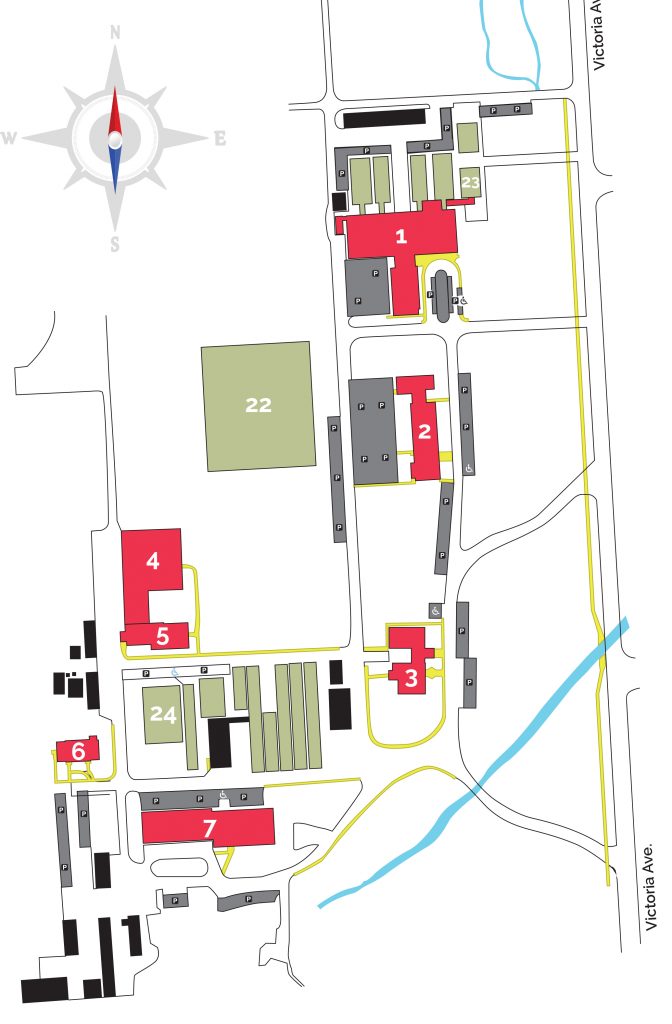 The province of Ontario building houses Rittenhouse Hall, a meeting facility in the lower level as well as provincial government agencies :
The Vineland Administration building houses a few different organizations including:
The Foreign Affair Winery is located on campus.
The North building accommodates three groups:
Tenants in the Lodge Business Centre include:
Virtual tenants include: