Rooting for success with RootSmart™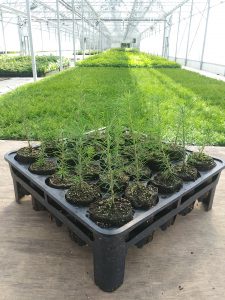 Rick Bradt, managing director of A.M.A. Plastics in Kingsville, ON has seen what air currents can do to an orchard. And the problem has nothing to do with what is in the air.
It is a longstanding industry conundrum and Bradt was determined to finally crack it. The solution was rooted in a partnership between A.M.A. Plastics and Vineland to find new propagation tray structures capable of producing generations of healthy trees.