Spreading happiness with a Canadian pear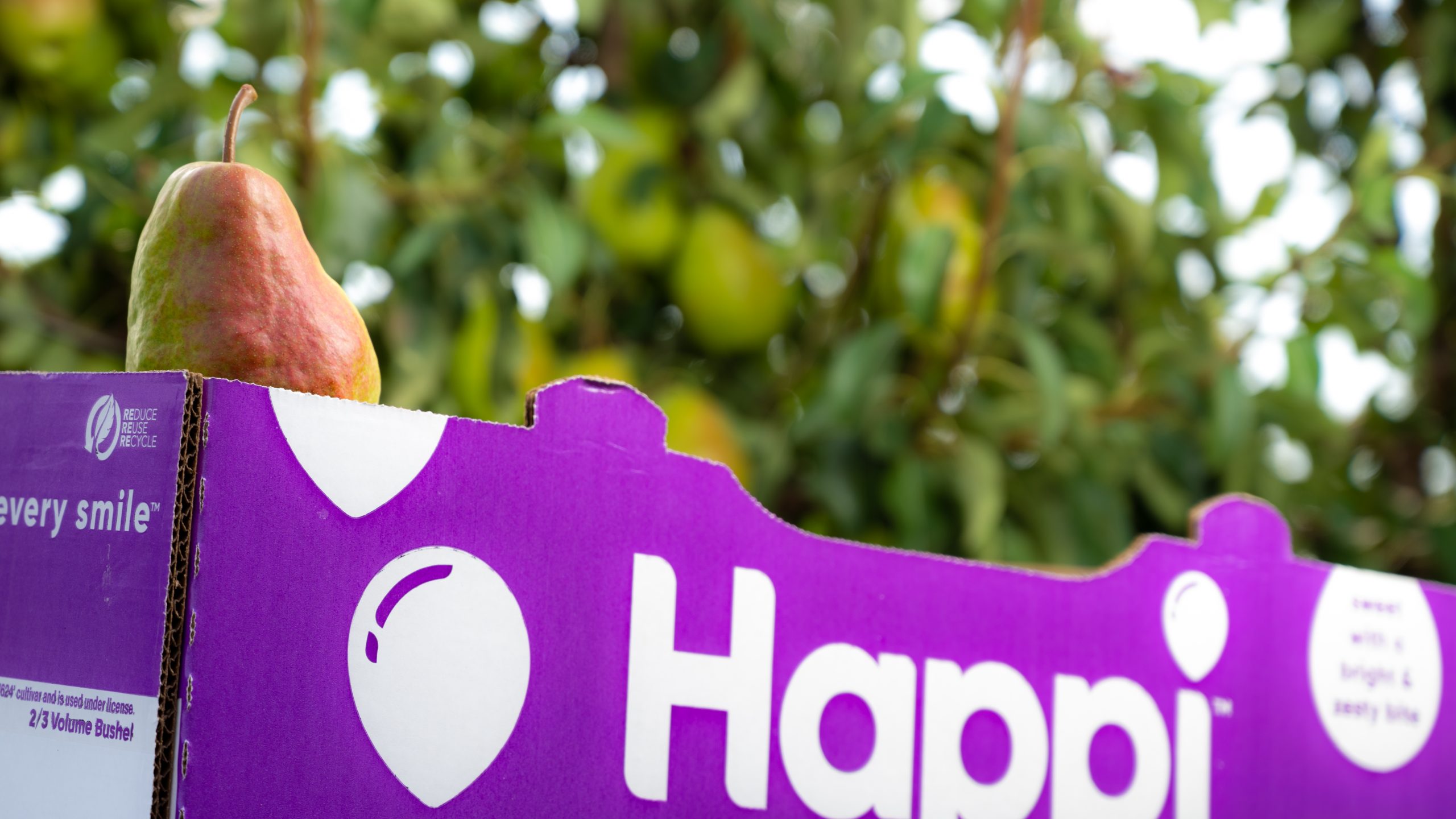 The power of partnerships is promising an international future for a Canadian pear variety first bred four decades ago. Happi Pear™ has recently made its North American consumer debut thanks to the combined efforts of Vineland, Agriculture and Agri-Food Canada and grower-marketer Stemilt.
Happi Pear™ has attributes in demand with consumers: firm with sweet, juicy flavour and a sun-kissed rosy, yellow-green skin. And it's popular with growers too, consistently producing large fruit from trees that are resistant to fire blight, a destructive bacterial disease affecting apple and pear trees.