Opportunity knocking: Reducing labour costs with automated cucumber harvesting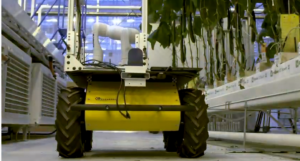 Canada is the world's fourth largest cucumber exporter. The potential for growth is great, but the cost and availability of workers are holding the sector back. 
That's why at Vineland, we've developed an autonomous robot capable of harvesting cucumbers in a greenhouse.
Our challenge: securing a partner who can manufacture it and take it to market.
Interested in learning more and possibly partnering with Vineland on this exciting opportunity? 
Please contact:
info@vinelandresearch.com